AnomalyGPT is the first Large Vision-Language Model (LVLM) based Industrial Anomaly Detection (IAD) method that can detect anomalies in industrial images without the need for manually specified thresholds. Existing IAD methods can only provide anomaly scores and need manually threshold setting, while existing LVLMs cannot detect anomalies in the image. AnomalyGPT can not only indicate the presence and location of anomaly but also provide information about the image.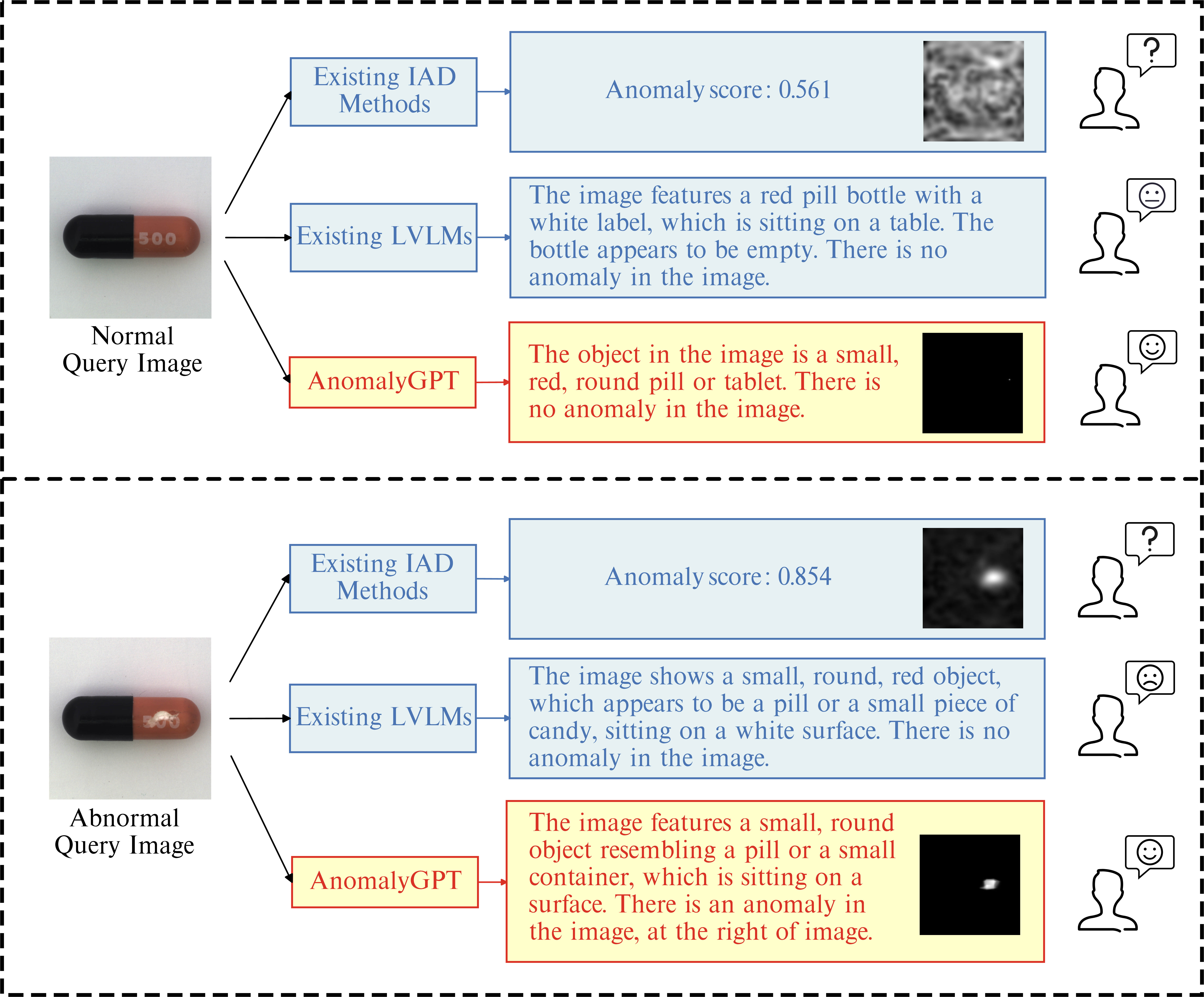 Comparison between AnomalyGPT and existing methods.
We leverage a pre-trained image encoder and a Large Language Model (LLM) to align IAD images and their corresponding textual descriptions via simulated anomaly data. We employ a lightweight, visual-textual feature-matching-based image decoder to obtain localization result, and design a prompt learner to provide fine-grained semantic to LLM and fine-tune the LVLM using prompt embeddings. Our method can also detect anomalies for previously unseen items with few normal sample provided.